GUNS 'N ROSES: SLASH REVEALS BEHIND-THE-SCENES DETAILS OF REUNION TOUR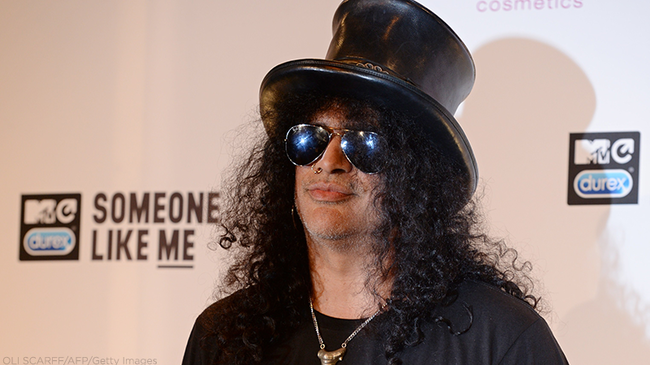 Slash has opened up to metal maven Eddie Trunk about some previously unknown aspects of the Guns n' Roses reunion.
In a new interview, the guitarist discusses how long he, Duff McKagen and Axl Rose originally intended the latest get-together to last and what it's been like playing material off the one G n' R album Axl has done without him and Duff, Chinese Democracy, on tour. He also sums up the reunion tour experience and what working with Axl and Duff again and with Richard Fortus and Frank Ferrer for the first time has been like.
Here are some quotes on those subjects:
"We didn't have a big, long-term thing [planned]. Axl and I got together, and we talked for a while and so on, and we thought it would be cool to these Coachella dates, because we [got] offered to get back together and do Coachella every year for years, and we obviously didn't do it [before]. So now that we were on good terms, it seemed like a good idea."
"So that was the basic focus — just to do those two shows and a couple of warm-up shows, so we did the Troubadour, one show in Vegas, in Mexico and the Coachella gigs. And that went so well, and everything just fell back into place. So we said, 'Okay, we'll do this U.S. run that they're offering us,' and then everything just snowballed from there."
"There's some great songs on [Chinese Democracy], so I just sort of adapted my own way of playing them and just made them more my own so I felt more comfortable. And they just kick ass."
"All in all, it was just a great gang of people who were really excited about doing what we're doing, and going out there and playing in front of a bunch of people who are glad we're doing it."
Source: Premiere and EddieTrunk.com photo credit - Getty images

Lisa Berigan
Want to know more about Lisa Berigan? Get their official bio, social pages & articles on BIG 100!
Read more