Led Zeppelin to Release Unheard "Rock and Roll" 7-inch for Record Store Day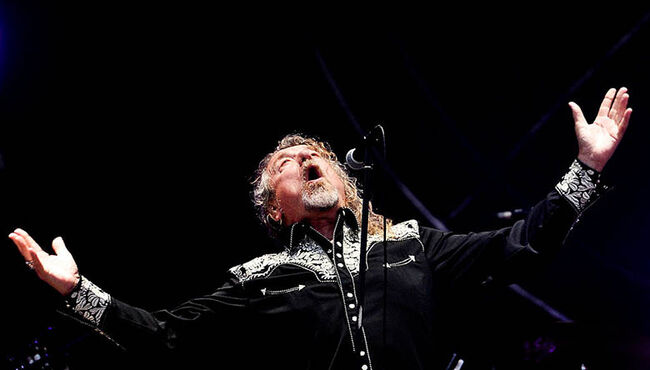 In advance of Led Zeppelin's 50th Anniversary celebration, slated to commence this September, the band has announced its first-ever release for Record Store Day on April 21.
The limited edition 7-inch single is produced by Jimmy Page and pressed on yellow vinyl. The single features two previously unheard studio mixes, handpicked by Page to appear on the release: the "Sunset Sound Mix" of "Rock And Roll" and the "Olympic Studios Mix" of "Friends."
The previously unreleased version of "Rock And Roll" provides an additional peak into the fabled Sunset Sound Mixes of Led Zeppelin IV. Only two previous Sunset Sound Mixes have been released — the first being the well-known version of "When The Levee Breaks" on the original album and the second the "Stairway To Heaven" mix that debuted on 2014 companion disc in the deluxe edition.
The previously unheard Olympic Studios Mix of "Friends" is a stripped-down version, without the orchestration of the final mix.
Visit RecordStoreDay.com for a list of participating stores.
This past December, Page promised "all manner of surprises" around Zeppelin's 50th anniversary.
"There'll be Led Zeppelin product coming out, for sure, that people haven't heard, because I'm working on that," Page said in an interview for the Academy of Achievement. "Next year will be the 50th year, so there's all manner of surprises coming out."
Zeppelin's first reissue this year was its How the West Was Won live album.
The band also plans to release a book, Led Zeppelin by Led Zeppelin this October.
Singer Robert Plant said in an interview earlier this year that he fully expects "a cork will pop" on the anniversary.
Photo: Getty Images