THE WHO: ROGER DALTREY ADMITS FATHERING MORE CHILDREN THAN HE KNEW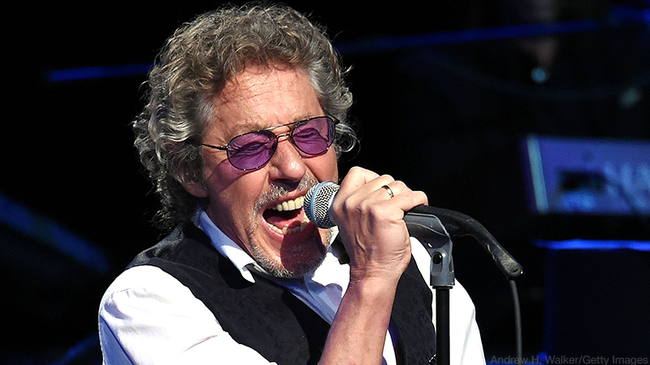 Roger Daltrey has five children -- one with his first wife, one from an affair he had toward the end of that first marriage, and three with his current wife, Heather.
It turns out there's more. The Who singer told The Mirror that he had three more kids in between his two marriages, but did not know about them until he was in his 50s.
They were all given up for adoption, and Daltrey says, "It's all worked out. They stay in touch and they're close, so that's great. I've tried to do my best about a situation that couldn't change because it happened a long time ago."
He may have been with Heather when he fathered these other children, but he says she is very understanding about his cheating. "Heather is amazing. To find a woman who understood what this business was like, who I was and who we were, and to accept that and still want to be with me when I came home was a gift from the universe. Whether that's an open marriage or just a matter of being honest with her, because I was never going to be the perfect husband in that sense. So when I come back off tours, we don't talk about it. She accepted that."
No doubt we will hear more tales of Daltrey in the days and weeks to come as he does publicity in support of his memoir, Thanks a Lot Mr Kibblewhite, which will be out on October 23rd.
Source: The Mirror

Lisa Berigan
Want to know more about Lisa Berigan? Get their official bio, social pages & articles on BIG 100!
Read more