EXPLOSIVE INTERVIEW WITH ICONIC PRODUCER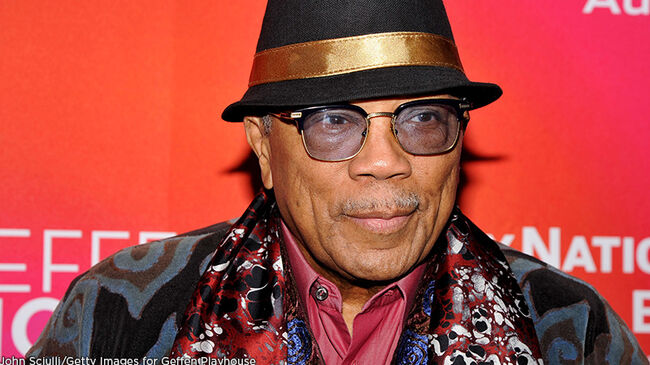 Quincy Jones said plenty of crazy things in a new interview with Vulture, but one of them has been proven to be true.
In the piece, the music mogul said Richard Pryor had sex with Marlon Brando, among other men. As he put it, "Brando would [have sex with] anything. Anything! He'd [have sex with] a mailbox. James Baldwin. Richard Pryor. Marvin Gaye."
Now Pryor's widow, Jennifer Pryor, confirms the claim. She tells TMZ, "It was the '70s! Drugs were still good, especially quaaludes. If you did enough cocaine, you'd [have sex with] a radiator and send it flowers in the morning."
She adds that the late comedian would found it funny that Quincy spilled the beans.
Among the other things Q said:
The Beatles "were the worst musicians in the world."
He "used to date"

Ivanka Trump. "Twelve years ago. Tommy Hilfiger, who was working with my daughter

Kidada, said, 'Ivanka wants to have dinner with you.' I said, 'No problem. She's a fine (expletive).' She had the most beautiful legs I ever saw in my life. Wrong father, though."
He knows who killed John F. Kennedy. According to him, mobster

Sam Giancana did it. "The connection was there between

Sinatra and the Mafia and Kennedy. Joe Kennedy

— he was a bad man — he came to Frank to have him talk to Giancana about getting votes."
Oprah would be a bad president. "I don't think she should run. She doesn't have the chops for it. If you haven't been governor of a state or the CEO of a company or a military general, you don't know how to lead people."
Source: Vulture photo credit - John Sciulli/Getty Images for Geffen Playhouse

Lisa Berigan
Want to know more about Lisa Berigan? Get their official bio, social pages & articles on BIG 100!
Read more