METALLICA Engineer Wants To Remix "And Justice" Album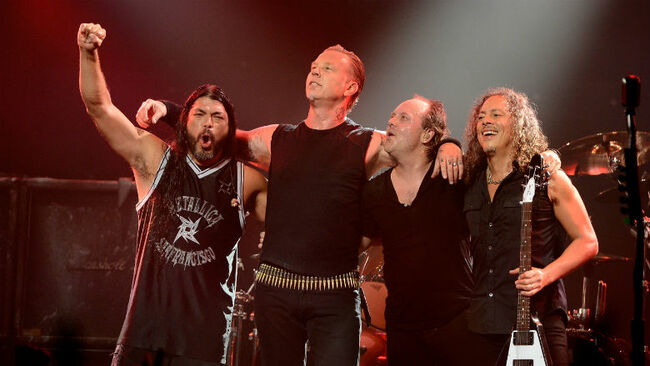 Metallica's 1988 album ...And Justice for All is well known for how low the bass was mixed -- and the guy who engineered it wants a chance to correct that.
Toby Wright was one the album's engineers and recorded Jason Newsted's bass parts. He tells the Talk Toomey podcast that Lars Ulrich and James Hetfield believed that if they could hear the bass in a song, it was two decibels too loud, so it needed to be turned down. Wright adds that mixers Steve Thompson and Michael Barbiero fought Ulrich and Hetfield about it, but they lost that battle.
Wright, who went on to produce albums for Alice in Chains, Korn, Queensryche and more, says he'd love to get a chance to correct the sound when the band does Justice as its next deluxe reissue project. He says, "I'd like to remix it and I'll show you exactly what was laid down on tape, and then the world will be stunned, I think... Lars if you're hearing me, I'd love to remix it."
The next reissue in the Metallica catalog, Master of Puppets, is set for November 10th.

Bodhi
Want to know more about Bodhi? Get their official bio, social pages & articles on BIG 100!
Read more