Corey Taylor's (STONE SOUR & SLIPKNOT) Stalkers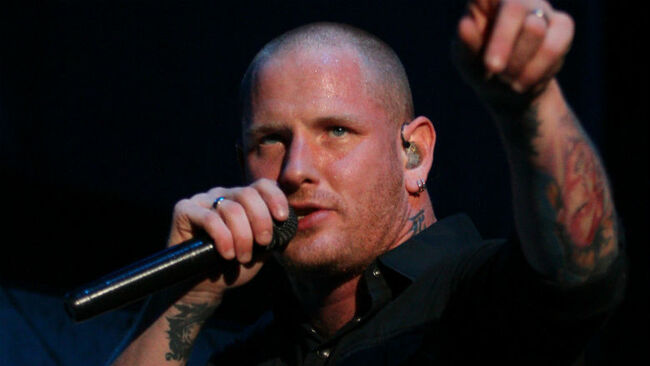 Like many famous people, Corey Taylor has had his share of stalkers. Unlike many of those people, the Stone Sour and Slipknot vocalist credits his style of singing.
Taylor told Vice U.K., "I've noticed that my singing and my lyrics bring out a certain type of schizophrenia that makes certain people stop taking their meds, and they hyper-focus on me. It gets really weird. I've had a handful over the years -- luckily nothing too intense."
When asked how he deals with it, Taylor explained, "The only thing I can do is report it. I make sure that everything is done by the book, but I also try to get them the help that they need. That's the key element -- making sure that they get the help they need."
Taylor added that he's had online stalkers who didn't have mental issues, they just liked screwing with him. He said, "They were creating a bunch of different profiles that would attack me, but then defend me. It was really weird. It's actually still going on. It comes and goes, and I haven't been able to find out who it is. It's tough to deal with, and it makes me close ranks a little more, which is hard to do in this day and age, when part of what I do is so tied to social media."

Bodhi
Want to know more about Bodhi? Get their official bio, social pages & articles on BIG 100!
Read more