PAUL McCARTNEY Settles Suit Over Beatles Songs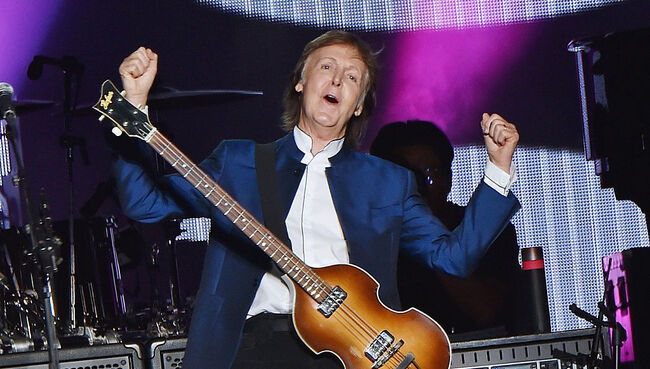 Paul McCartney and Sony/ATV have settled a suit he filed to regain the control of the Beatles songs he wrote in the '60s.
U.S. copyright rules enable songwriters to recapture the publishers' share of their songs after two consecutive 28-year terms, or 56 years. So Macca would be allowed to start reclaiming those songs on October 5th, 2018. But he filed the suit because last year an English court ruled that the interpretation of contracts under English law trumps the American termination law. That finding shut down Duran Duran's effort to regain its rights.
The settlement was announced Thursday when McCartney attorney Michael Jacobs wrote a letter to U.S. District Judge Edgardo Ramos that stated, "The parties have resolved this matter by entering into a confidential settlement agreement and jointly request that the Court enter the enclosed proposed order dismissing the above-referenced action without prejudice."
The Hollywood Reporter says details of the settlement are being kept under wraps, but the judge's order specifies that a federal court will "enforce the terms of the parties' settlement agreement, should a dispute arise."

Bodhi
Want to know more about Bodhi? Get their official bio, social pages & articles on BIG 100!
Read more