U2's Bono & members of The Grateful Dead were on Capitol Hill Wednesday.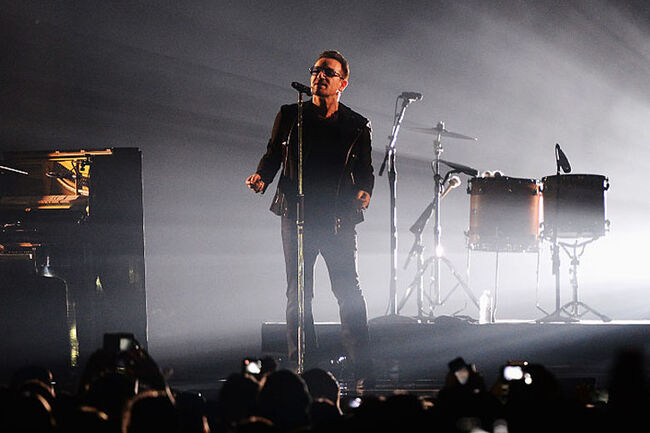 Bono used an off-day from U2's Joshua Tree 30th anniversary tour Wednesday to pay a visit to members of Congress on Capitol Hill.
He signed a "get well" card for House Majority Whip Steve Scalise, who was shot last week in Virginia during the GOP baseball team's practice. He also met with with members of Scalise's staff along with House GOP leaders, including Speaker Paul Ryan and House Majority Leader Kevin McCarthy.
Later, his ONE Campaign issued a statement saying that he also met with "lawmakers from both chambers about fully funding the International Affairs account in the fiscal year 2018 budget. Bono is highlighting the lives saved by America's investments in foreign assistance and underscoring testimony given by 16 retired generals and admirals last week about the critical importance of development to America's national security.."
On Tuesday during the U2 show in D.C., Bono said, "You've been through some troubling days here with the shooting in Alexandria. We are so grateful that Congressman Scalise and his comrades made it through. We hold them up, as love holds us all up."
Also on the Hill Wednesday were Grateful Dead members Bob Weir and Mickey Hart who met with Democratic Senator Amy Klobachar. Dead and Company perform at Jiffly Lube Live here tonight.

Bodhi
Want to know more about Bodhi? Get their official bio, social pages & articles on BIG 100!
Read more