Joan Jett Presents 'Bad Reputation' Doc & New Song With The Blackhearts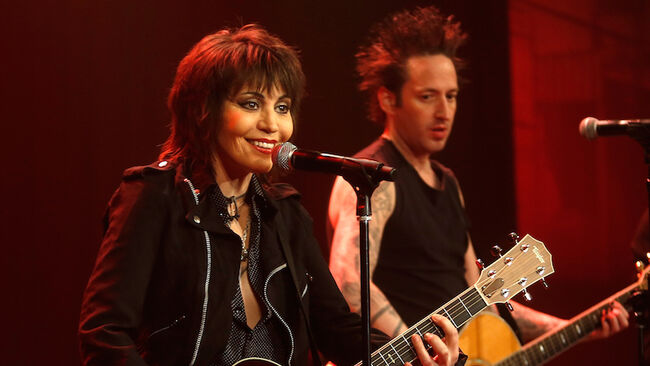 Joan Jett & the Blackhearts have issued a fresh new jam to celebrate the iconic rocker's upcoming documentary, Bad Reputation.
A fiery new companion piece to the original motion picture based on the life and legacy of the Queen of Rock 'n' Roll, "Fresh Start" arrives with a sound as roaring and unapologetic as the ferocious frontwoman herself. Marked with the 60-year-old singer-songwriter's trademark sass and snarl, the record signals the impending release of her wild biopic coming to the big screen this Friday (September 28).
Loaded with heavy guitar riffs and Jett's piercing cries, the fresh single encapsulates overcoming past regrets in order to cherish silver lining that are the opportunities waiting ahead while you still have the chance — it's a true testament of carpe diem.
In the track, the Hall of Famer screams, "I need a fresh start, let's go back to the top/ Rewind the tape, and reset the clock/ This time, there's no turning back."
Hear "Fresh Start" and watch the trailer for Bad Reputation below:
Bad Reputation follows the rock star's rise from a rebel teen in The Runaways and her ascent to rock legend status as a standalone act in the 1980s. Christened the Godmother of Punk, Jett has released some of the most mainstay records to the genre, including the anthemic "I Love Rock 'N' Roll" and "Bad Reputation" to her slow-burning number "Crimson and Clover."
Also featured in the upcoming project on Jett are testimonials from Iggy Pop, Pete Townshend, Green Day frontman Billie Joe Armstrong, as well as longtime manager Kenny Laguna, who spoke of the film in a recent radio interview.
Photo: Getty Images